This line with auto flow production functions of Un-Coiler →(cutter and welding for optional)→ Feeding And Guiding →Leveling →Roll Forming → Cutting →Turnover Platform→ Boxing →Ran out One operator could run the whole line. Products with high precision, good quality appearance. Machine with the stable feature, short production assistance time.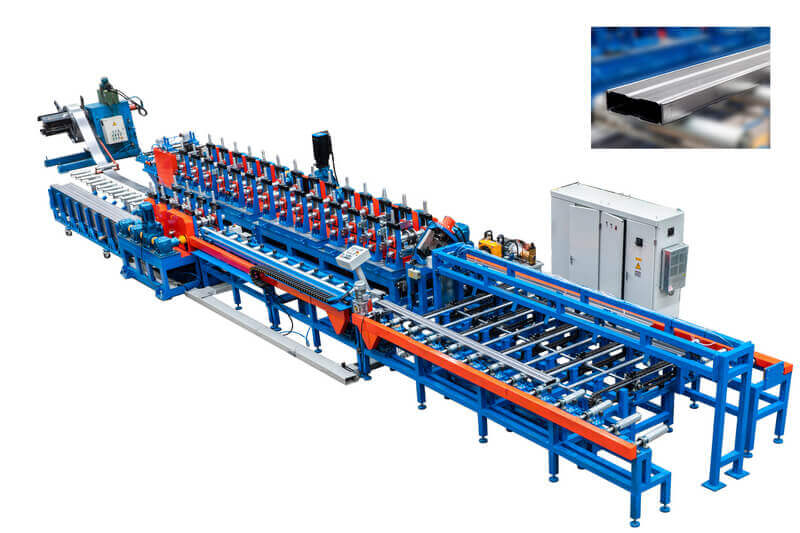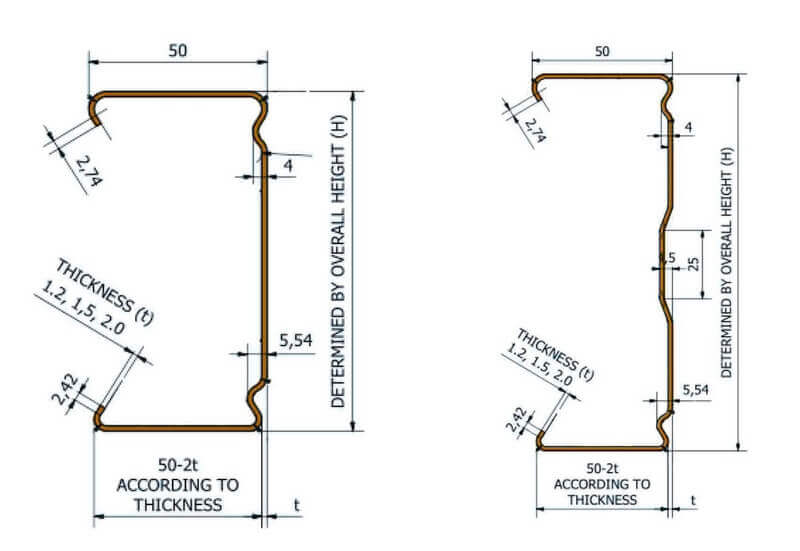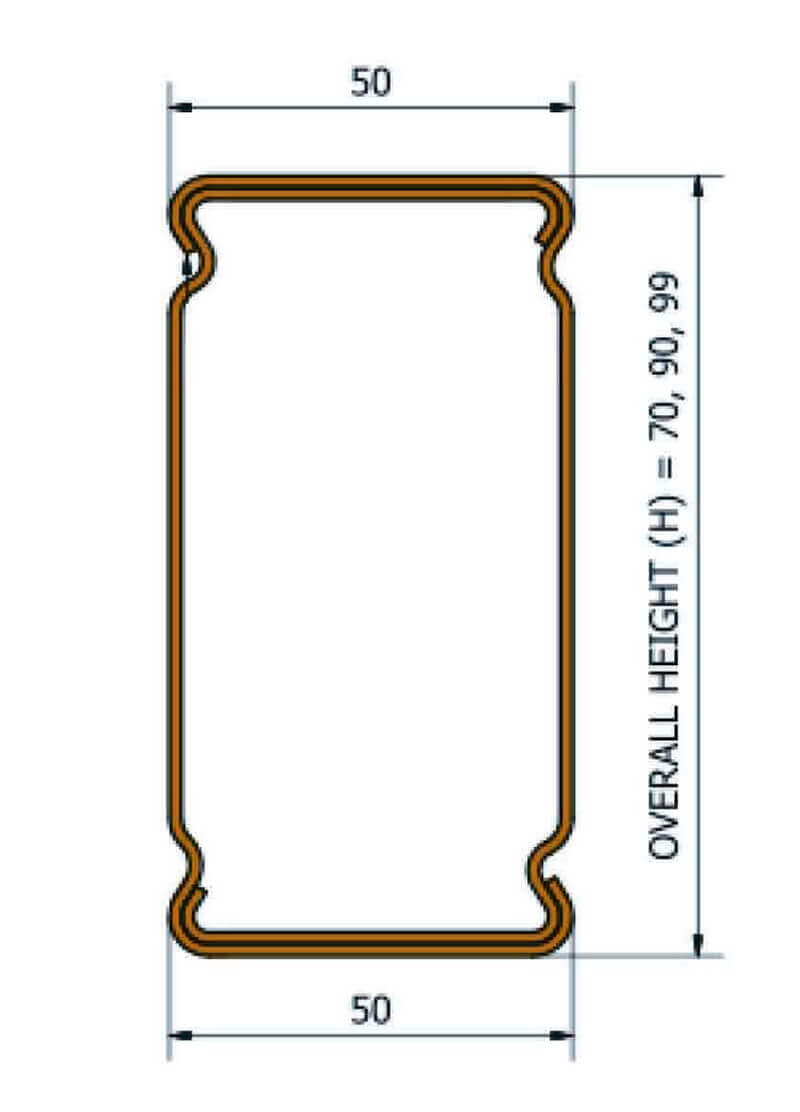 Technical parameters:
Num.
Item
Unit
Parameters
Remark
1
Suitable material
Type
Q300 cold-rolled steel plate、galvanized plate、color-paint plate 、 stainless steel plate
strength
MPa
Thickness
mm
1.2mm~2.0mm
Coil internal diameter
mm
508mm
Coil weight
T
5
2
Specification
mm
280–680
3
Line speed
m/min
40
4
Roller material
Cr12, quenching treatment, HRC58-62
5
Roller driven type
External chain transmission
6
Operating system
Windows2000
7
Total motor power
Kw
35
8
Electric control system
PLC automatic control system
9
Dimension(L*W)
m
22X3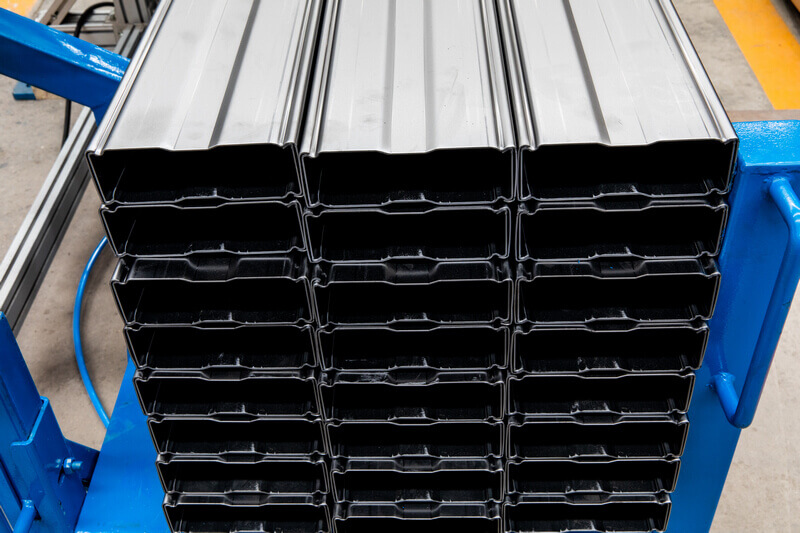 Function and Structure
Function: It is used to roll form the profile as required.
Structure: To use independent stand structure (raft structure) for high accurate roll forming and stable roll forming. It consists of forming base, Frame, rollers, transmission system etc.
1. Forming Base
The forming base welded by the H-beam steel ,after stress relieving,the assemble  table milled by the  machining center, it can assure the long time usage and without dimension deformation , the adjusting bolt is mounted under of machine base, the main machine adopts quick-change structure , the bolt location will assure cassettes located correctly.
2. Frame
The shafts adopt assembly roller sets structure, high stiffness. The bottom shaft is located by fixed round holes, upper shaft is located by slide groove. The shaft adopts well carbon steel and fine machining process to make sure assembling precision. Bearings are installed at the end of shafts, and it was located in the bearing block. The whole parts are fixed in slide way, the space between upper & bottom rollers are adjusted through screwed rod.
3. Rollers:
Rollers adopt combinatorial structure, speed difference and roll forming resistance is small, can make sure the precision and stability. Each rollers, split covers has own special label, so as to adjust easily, it adopts well carbon steel and tempering and hardening process to make sure profile precision. CNC processing make sure machining precision, the surface is polished, with chrome on the surface.
Kindly notice:
1: The water cooling system will be added.
2: The scale will be added
3: The nuts for shafts will be antirust.
4. Transmission System
Transmission mode: Main motor→gear reducer motor→ transmission box → clutch →bottom roller shaft.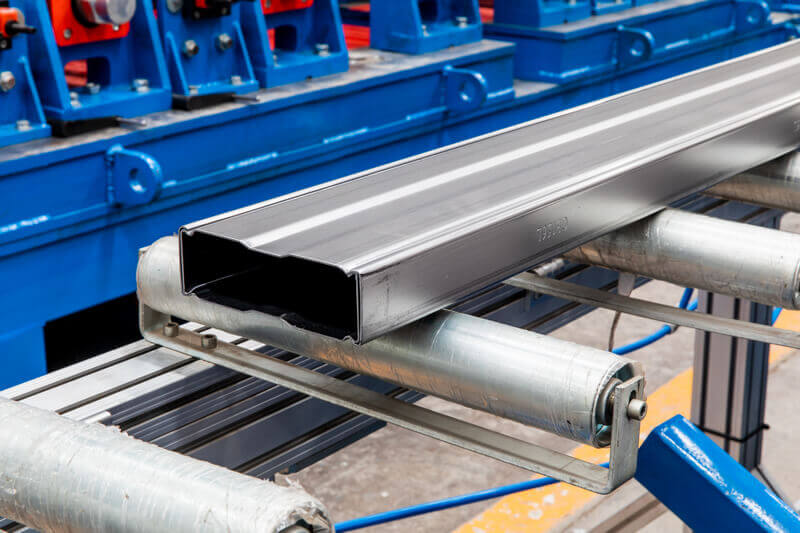 Roll Forming craft:
The roll forming craft is designed by trained and experienced professional technician, with Germany import COPRA software design, verify and FEA analysis, CNC processing make sure machining precision, the surface is polished.
Parameter
Line Speed
0-20m/min
Number of steps
16 steps, with some assistant rollers
Material of rollers
Cr12Mo1v1(equal SKD11), quenching treatment, HRC58-62
Material of Shafts
45#