The decoiler adopts signal arm hydraulic tension structure, tension core is tension & shrink by hydraulic cylinder. Reducer provides uncoiling power, can uncoiling & releasing automatically, provide a panel for a loop. A pneumatic braking device also achieves tension control.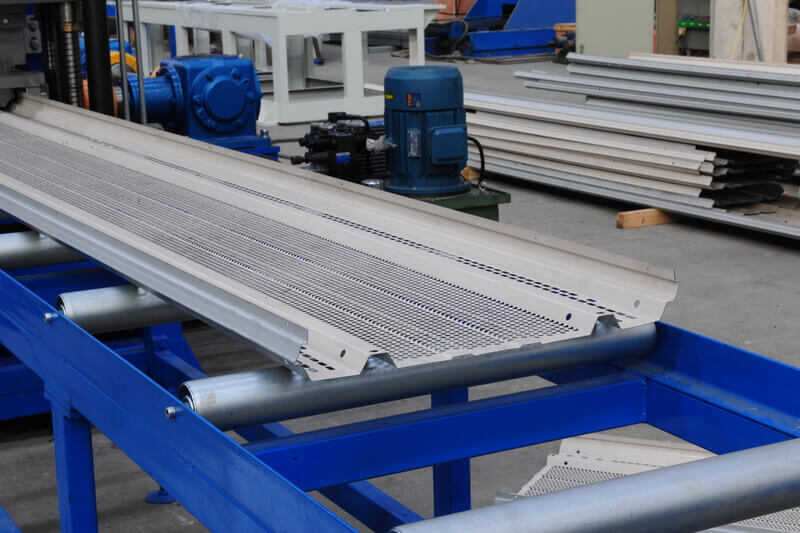 All transmission parts are in the decoiler frame, wholly separated from the outside, if decoiler tension or pressing arm up & down, please don't close the arc panel which used to support panel to against hurt.
Levelling machine adopts five rollers type initiative leveller, consists of pinch, levelling rollers and in-out guiding rollers, pinch rollers could be separately adjusted, levelling up rollers adopts whole structure, there are two adjusting points before and after, could form certain decline angle, convenient to improve levelling quality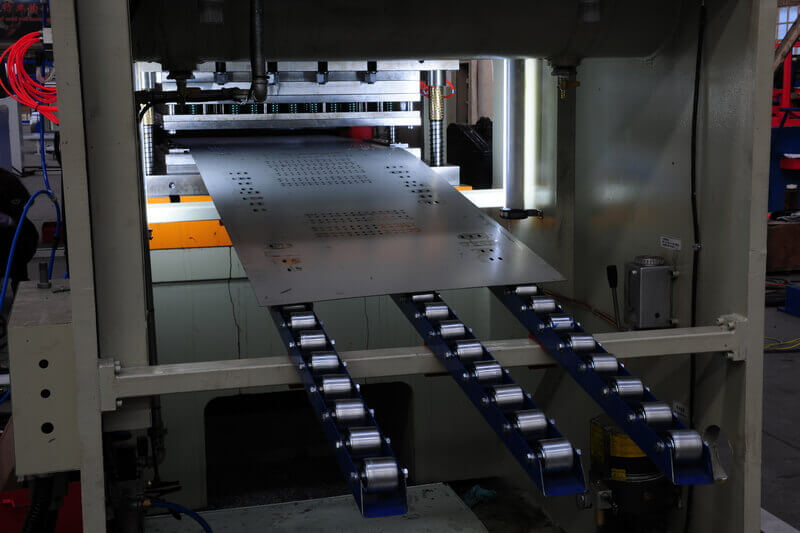 Up pinch roller and levelling roller adopt worm gear deputy series hoisting device to go up and down at the same time. There are one pair of guiding rollers and two guiding vertical rollers at the in& out ends of the leveller, guiding vertical rollers could centring move at the same time. Hand wheel adjusted, with the rule, convenient to centring.
The servo-electric part is mainly controlled by PLC, touch screen set data, servo feeding length, button operation.

Separates machine parts and electrical materials (remote control, shields, cable, etc.). To separate different materials, such as a motor (including copper), metal parts (steel materials, etc.), plastic materials, etc. In short, is the classification of demolition. All of them should be sent to the sorts waste treatment centre.
Parameters:
Num.
Item
Unit
Parameters
Remark
1
Suitable material
Type
galvanized coil
strength
MPa
≤235
Thickness
mm
Coil internal diameter
mm

Coil weight
T
5T

2
Specification
mm
165
3
Line speed
m/min
20
4
Roller material
GCr15
5
Roller driven type
External chain transmission
6
Operating system
Windows2000
7
Total motor power
Kw
About 11
8
Electric control system
PLC automatic control system
9
Dimension(L*W*H)
m